We are excited to offer sightseeing trips in the most iconic cities in the United States to allow students to explore their program city with their new friends! Trips are supervised by our qualified adult staff, all of whom undergo training, background checks, and courses on youth safety. The weekends are filled with site seeing, local cuisine, and educational experiences. Housing and all meals are included. Students participating in the weekend trip will follow an exciting itinerary of fun and educational places of interest in the program city. Options will include city highlights and campus tours of universities within the area.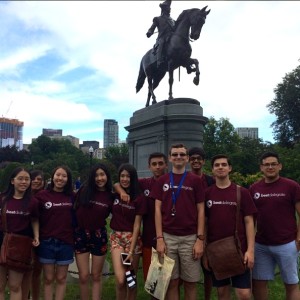 Harvard
Highlights of Boston include Harvard Square, Beacon Hill, Quincy Market, and Battle Road Trail, the road that Paul Revere took and where the U.S. fought the British in the American Revolutionary War.
The available weekend for this trip is: July 22, 2017 – July 23, 2017 
*The trip is available to students who participate in the Junior Diplomat, Diplomat, or Ambassador Program with housing from July 16, 2017 – July 22, 2017.
Price for Boston Weekend Trip: $400