Prepare for your next MUN conference & lead your club with MUN Vault Online Resources
At the MUN Institute, our students become passionate about Model United Nations. They don't want their MUN learning to end just because the summer is over – they want to bring everything they've learned back to their MUN clubs, and they want to get the most out of attending Model United Nations conferences during the school year.
And that's why we created our world-class MUN Vault: our online education platform designed to empower students to prepare for Model United Nations conferences and lead MUN clubs.
Starting on September 1, 2017, a 1-year subscription to the MUN Vault of Online Resources includes access to training guides, presentations, videos, and other tools that will help your lead your MUN team to success.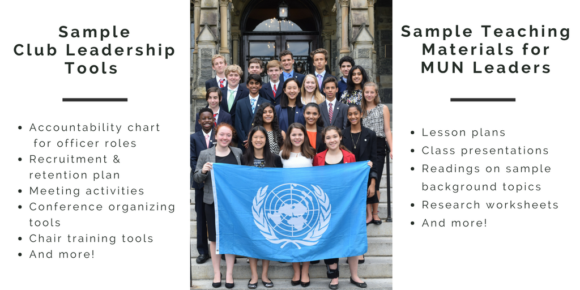 Price: $500 $300 for MUN Institute Alumni who purchase by July 25th
How do I purchase the MUN Vault?
Fill out the form below!
Questions? Feel free to call us at (646) 308-1411 or email us at mun@bestdelegate.com.