The Model United Nations Institute is organized and led by a team of Model UN professionals with experience running programs in over twenty countries.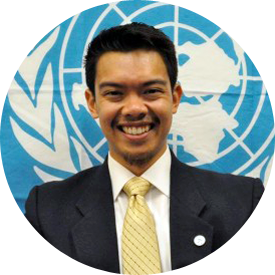 Ryan Villanueva
Co-Founder & Program Director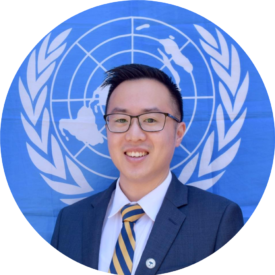 Kevin Felix Chan
Co-Founder & Program Director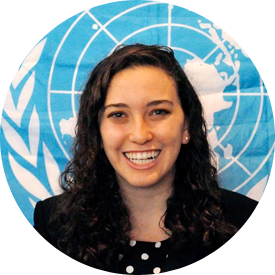 Laurabeth Goldsmith
Director of Partnerships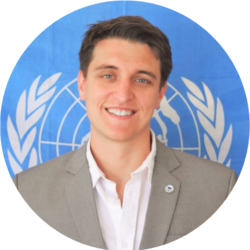 Erik Leiden
Program Director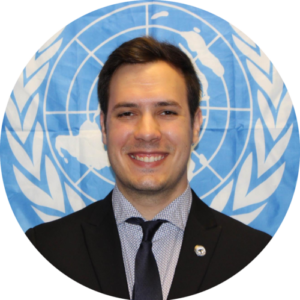 Aaron Kalafarski
Community Development Manager
MUN Institute Staff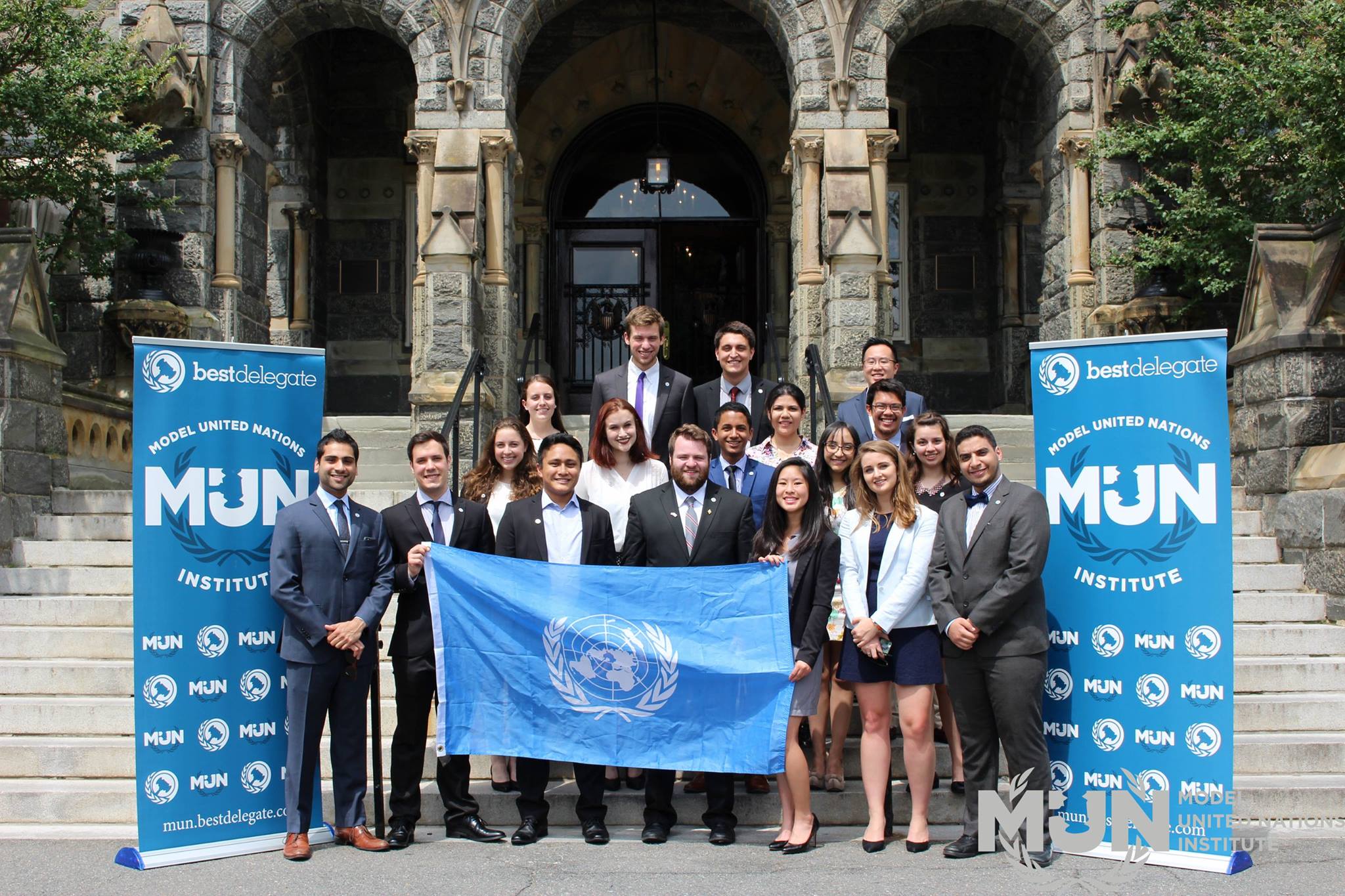 We maintain a 1-to-12 staff-to-student ratio at each MUN Institute program. Our programs are staffed by the best and most inspiring leaders on the college MUN circuit – the Program Managers, the MUN Mentors, and the Residential Counselors are all there to guarantee an amazing experience for every student. All staff have undergone background checks, completed a course about the protection of minors, and completed the MUN Institute Staff training.
The Program Managers serve as the directors for each MUN Institute program, and they have been trained to ensure that the MUN Institute is a safe, fun, and educational environment for every student.
The MUN Mentors serve as the Model UN instructors and trainers throughout the week, and will work closely with each of their students to help them improve through practice, feedback, and encouragement. The MUN Mentors are all successful leaders from their college MUN programs.
The Residential Counselors will manage residential supervision, evening programming, weekend programming, and general safety throughout the program. Our counselors are university students with significant experience in counseling and residential supervision.
---
Meet the Summer 2017 MUN Institute Staff!
Program Managers
Ibrahim El Kazaz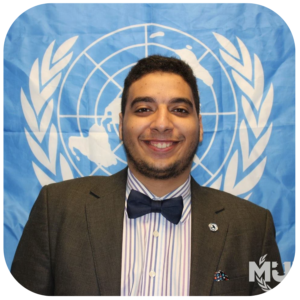 Ibrahim is an Egyptian American currently studying International Relations in Istanbul Bilgi University. Over the last 6 years, Ibrahim has attended Model UN Simulations in Europe, the Middle East, East Asia, the United States, as well as online. In his High school career, he served as the first President of the Security Council in Hayah International Academy's Model UN in Egypt. Then became an Assistant Director at THIMUN O-MUN for Africa then Europe, followed by Head Trainer at the Istanbul Bilgi University MUN team. He has also served as a MUN Mentor and trainer with Best Delegate in the US, India, and Korea. Throughout his Model UN Career, he has had the chance to participate in the various formats and styles of MUN, including THIMUN, UN4MUN, North American Procedure, as well as Crisis Simulations.
---
Lala Kumakura
Lala Kumakura is a student at Fordham University, majoring in International Studies and double-minoring in International Humanitarian Affairs and Spanish. She has moved around many times but one thing has remained constant in her life: Model UN. Lala has founded and led Model UN programs for both the high school and collegiate level in different countries. In her eighth year of Model UN, she currently serves as President of Fordham Model UN and Director-General of Fordham University Model UN Conference (FORMUNC). Lala is also a NGO Youth Representative to the United Nations, Editor of MUNI Alumni & Community on Best Delegate's Media Team, and a proud alumna of the MUN Institute.
---
MUN Mentors
Angela (Min Yi) Hou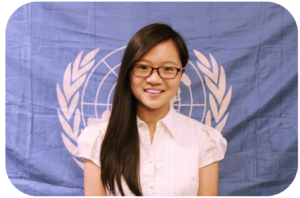 Angela is a student at the University of Toronto who is pursuing a double major in International Relations and Ethics, Society, and Law. She has been involved in Model UN since the beginning of high school, and has served as the head delegate and the inaugural Secretary-General for her high school. As an alum of Best Delegate, Angela continues to develop her passion for Model UN in university, holding formal staff positions in all three conference planning groups on campus. She hopes to share her passion for MUN through the MUN Institute as a returning MUN Mentor. When she is not MUN-ing, Angela enjoys reading, singing, and learning about different cultures.
---
John Daniel Masangkay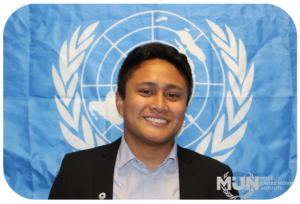 John is a rising senior at the University of Toronto pursuing a specialist in Peace, Conflict, and Justice at the Munk School of Global Affairs. He has been devoted to MUN since he was 14 and has been competing, staffing, and teaching since his first conference. As the Training Director for his University's competitive MUN team as well as a former MUN Mentor, John understands how the teaching of MUN can help foster important social and academic skills in participants. His favorite part of MUN is how it can instill academic passion outside of the classroom, how it fosters a community and network of motivated individuals, and the confidence that it cultivates. Aside from MUN, John enjoys reading, exploring, and trying out new types of food.
---
Elodie Currier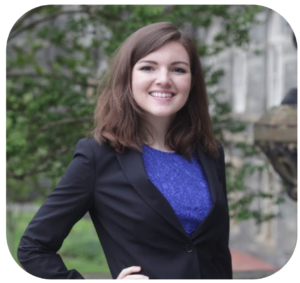 Elodie is an experienced MUN delegate who has been competing since her freshman year of high school. She is incredibly lucky to have found the Georgetown MUN team, where she enjoys not only competing alongside some of her best friends, but also working on the logistical side of things. She serves as a logistics coordinator for the Georgetown travel team and as the Director of Registration for NAIMUN LIV. She is incredibly thankful to both NAIMUN and Pegasus-MUNUC for giving her the opportunity to teach the next generation of MUN delegates, and hopes to continue this work with Best Delegate. When not in committee, she studies International Politics with a focus on International Law and is involved in Jewish life on campus.
---
Vyette Tiya
Having competed on both the international and North American circuit, Vyette has gained unparalleled and diverse Model UN experience. She has adapted and excelled in all environments. Though certainly not new to positions of influence, Vyette takes on every responsibility before her with fervor and always looks for ways to refine her leadership capabilities. Vyette's sheer love for MUN is unmistakable. She is committed to paying it forward to the program that has impacted her life thus far, the most.
---
Erin Olivieri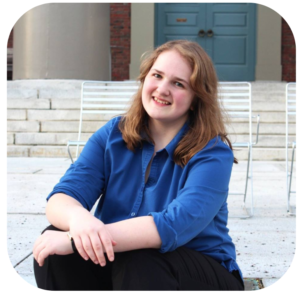 Erin is currently a sophomore at Harvard University studying Government and Astrophysics. She was introduced to Model UN during her freshman year, when she chose to staff both HMUN and HNMUN (Harvard's high school and college conferences, respectively). Since then, she has become an active member of her college's competitive team, winning Best Delegate gavels in both of her first two committees and an Outstanding Delegate award in her first GA. For the 2017 conference cycle, Erin will be serving as Harvard Intercollegiate Model UN's Director of Training, as well as a Director at both HMUN and HNMUN. Outside of Model UN, she is active in her college's chapter of Habitat for Humanity and serves as a Vice President for the Harvard International Relations Council.
---
Pedro Rojas
Pedro Rojas is a sophomore at the Elliott School of International Affairs at George Washington University. He has served as Vice Chair to the International Affairs Society, which oversees the GW's MUN team and two conferences. In high school, we won a number of awards as MUN Vice-Director at American Heritage School and attended BD Camp in 2013.
---
Georgina Kenchington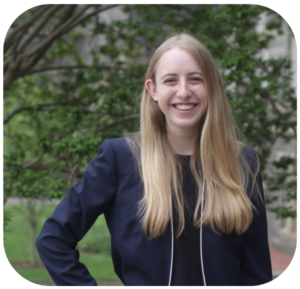 Georgina is a creative, unique crisis delegate with the capabilities to come up with new and innovative solutions. In high school, Georgina was terrified of public speaking; she would turn an embarrassing shade of red, start trembling, and resort to writing speeches before giving them to hide her fears. Somehow, MUN in high school changed that aspect of Georgina and made her a confident diplomat with the ability to make a large college GA turn and listen to her speeches. Georgina since then has worked to teach students in India to overcome that same fear, and would love the opportunity to be able to take both what she's learned as a delegate and what she learned in India back to the United States. Model UN isn't just about a natural talent for speaking or caucusing, its about expanding the activity to reach anyone who has the passion and aspirations of a future diplomat and leader, and Georgina has seen what MUN has done in terms of giving her that confidence, to the point where she has become a leader on Georgetown's team.
---
Kieran Spencer
Kieran Spencer has participated in MUN conferences across Europe, Asia, South and North America. He speaks 3 foreign languages, Turkish, Spanish and Portuguese. He has worked with the U.S. state department as well as attended multiple diplomatic conferences sponsored by international organizations including the IMF and World Bank and. In addition to his formal diplomatic work he has extensive first hand exposure to a range of different cultures in the Middle East, Latin America and Europe. In the future he plans to join the State Department full time and become a United States diplomat.
---
Richard Zhao
Motivated by the constant drive for self improvement, Richard has found enormous success within the world of Model U.N, having found success at a variety of different conferences of both high school and University, around the world. Richard proudly served as Secretary-General of his club's conference, as well as head delegate for his delegation's team.
---
Katrina Stevenson
After 8 years of competing in Model United Nations, Katrina Stevenson has learned the art of debating, collaborating, and diplomacy. With the experience of running high school conferences, assistant chairing international collegiate conferences, and running a collegiate MUN club, she understands the necessary skills and personalities that thrive in Model UN conferences. As a result, she has used her experience winning awards in high school to effectively advise her college MUN club. Being able to effectively train delegates for domestic and international conferences has contributed to their success on the Model United Nations circuit. Ultimately, Katrina believes Model United Nations provides students of all disciplines the necessary skills to thrive academically.
---
Sam Povey
Sam is a recent graduate of the London School of Economics, having studied Economics with Economic History. At university, he served as MUN Director and Training Director for the LSE UN Society, one of Europe's top-ranked MUN teams. Over the past four years, he has served as a Head Delegate for LSE's travel team and staffed conferences across the UK and beyond; so far MUN has taken him as far as Lviv, Montreal and Seoul. After graduating, Sam joined a top private equity firm before pursuing his passion for teaching by tutoring high school and college students in London. He currently serves as Media Associate for Best Delegate's Community team, and enjoys squash, bouldering and running.
---
Adrienne Ou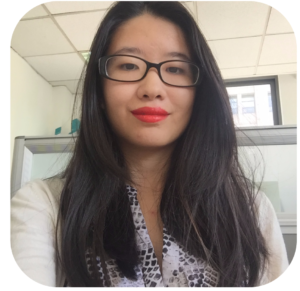 After six years of Model United Nations experience spanning large GA bodies brimming with high schoolers to small-scale historical crisis committees, Adrienne has lived a vast multitude of lives – whether that be a Han-dynasty general facing the dissolution of ancient China or the representative of the UAE at the Non-Aligned Movement in the post-Cold War era. After discovering MUN through her high school club, she continued her passion for international relations and debate in university, competing and staffing for UCLA and for GCIMUN, traveling to conferences in San Francisco, Washington DC, and New York City. Aside from a number of awards currently gathering dust on her bookshelf, MUN has awarded Adrienne with something infinitely more valuable: lifelong friendships, a vast networking community, and an extremely detail-oriented personality that contributes to analytical research. She has had an opinion editorial published in a national newspaper, and research articles published in various scholarly journals. Currently, she teaches for UCLA Global Classrooms in Nanjing, China, and is enjoying her crash course in Chinese culture, Mandarin Chinese, and globalization.
---
Adam Beach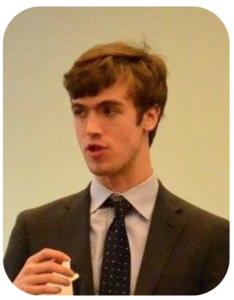 Adam Beach began his MUN career early in high school when one of his friends convinced him to take over the school club (which at that point consisted of about two members, and never really went anywhere). He ended up enjoying it far more than he expected he was going to, and decided to stay with the program for the rest of his high school career. He and the team as a whole experienced a high degree of success across the subsequent three years, until it was time for him to graduate and the club was inherited by his vice-president. At the collegiate level he found himself debating in far more challenging environments: conferences like McMUN that tested the limits of his speaking and caucusing abilities. Through MUN he discovered his passion for global affairs, in addition to a previously undiscovered (but still important) affinity for teaching and team-building; a skill that he hopes to develop further in the future.
---
Frankie Hill
Frankie Hill is a rising Junior at Harvard University. He is studying Government and is hoping to earn a citation in Spanish. Frankie is an acting member of the Harvard International Relations Council. In his free time, Frankie attends Model United Nations Conferences, usually as a delegate and occasionally as a staff member. Frankie likes Pistachios, Star Wars, and Kermit the Frog.
---
Residential Counselors
Samantha Rodrigues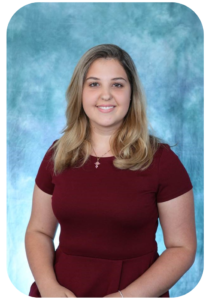 Samantha is a Model UN enthusiast with a Bachelors Degree in International Relations from the University PUC Minas, Brazil and she strongly believes the MUN experience is a great opportunity for personal and academic growth as it helps students expand their knowledge and explore their roles as global citizens. While pursuing her Bachelor's Degree, Samantha was involved in a variety of research programs such as a Scientific Initiation Fellowship for Brazil's national public security policies. Additionally, she was a research collaborator for the "Practical Guide on Disarmament", a technical cooperation project developed by Brazil's National Secretariat of Public Security (SENASP) and the United Nations Development Programme. Samantha's experience also includes French studies at the University of Limoges, France and serving as Assistant-Secretary-General of General Assembly Affairs and Conference Management for the WFUNA International Model United Nations (WIMUN) 2017.
---
Rose Jacobs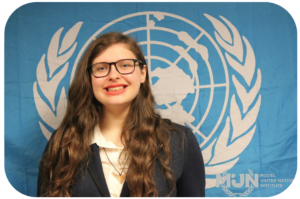 Rose is a rising freshman in college looking to major in some combination political science, international relations, or history. She credits Model UN with improving her speaking, writing, and leadership skills, leading her across the world to conferences in China and India, and giving her some of her closest friends and most treasured experiences. She has served as the Head Chair of the Executive Board for her high school's Model United Nations team and as a Board Director on the Chicagoland MUN Club, a non-for-profit MUN team in the Chicago area. Rose has also been honored to be the Secretary-General of NIMUN VI, the largest conference for middle school delegates in the Midwest, and MUNAP, her high school's conference. Outside of MUN (though it does occupy a fairly substantial portion of her life), Rose enjoys slam poetry, chatting about politics with her rabbi, and pretending to know what she is talking about.