Our mission is to prepare tomorrow's leaders through Model United Nations.
In MUN, students work together to solve the world's biggest problems: war, poverty, climate change, discrimination, terrorism, cyber- security, and more.
The MUN Institute teaches students valuable skills for college, career, and lifelong learning – public speaking, debate, negotiation, critical thinking, research, teamwork, leadership, and much more.
Our students learn from MUN experts with 16+ years of experience and the most inspiring leaders in college-level MUN. They learn how to be a Best Delegate: by bringing out the best in other delegates.
After attending the MUN Institute, students have started MUN clubs, organized successful conferences, and won prestigious awards. Year after year, our amazing alumni continue to win numerous awards at some of the most competitive MUN conferences in the nation. They also go on to study at the most prestigious universities in the world, including Harvard, Oxford, and Yale.
We started the MUN Institute because we know that MUN changes lives. Personally, MUN gave us the skills and confidence we needed to get into Yale and UCLA, find our first jobs at Fortune 100 companies, and start a global education company.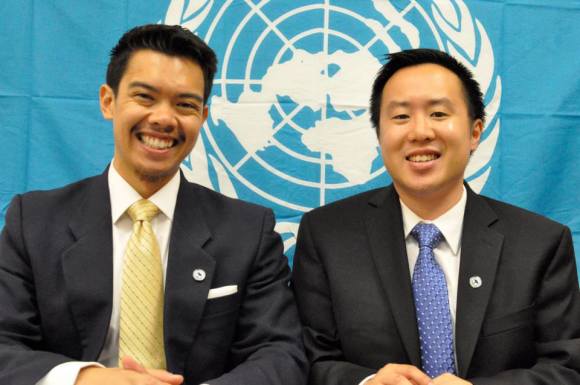 We know that MUN has not only changed our lives, but the lives of our friends and our students. MUN prepares today's students to become tomorrow's leaders – and the students who do MUN today will certainly end up changing the world.
We invite you to attend the Model United Nations Institute. We hope to see you this summer!
Best,
Ryan Villanueva & Kevin Felix Chan
Co-Founders & Program Directors
About Best Delegate
Best Delegate was co-founded in 2010 by Ryan Villanueva and Kevin Felix Chan, who met while doing Model UN in high school. Prior to founding Best Delegate, Ryan graduated from Yale University and worked at Goldman Sachs, and Kevin graduated from UCLA and worked at AT&T.
We organize Model United Nations training programs in more than 25 countries throughout North America, Latin America, Europe, the Middle East, and Asia. The MUN Institute is our flagship training program hosted at world-class universities across the United States.
We work with schools and non-profit organizations to develop MUN programs. Our partners include the United Nations Association of the United States of America (UNA-USA Global Classroom), the United Nations Department of Public Information, the World Federation of United Nations Associations (WFUNA), the International Model United Nations Association (IMUNA), THIMUN Qatar, and Montessori Model United Nations.
We run the world's most popular website on Model UN, BestDelegate.com, which is read by more than 800,000 readers from 190+ countries and territories.
We have been featured in the New York Times and our training has been observed by the United Nations.