"The Honorable Mention goes to Russia. The Outstanding Award goes to the USA. The Best Delegate Award goes to…" Will it be you?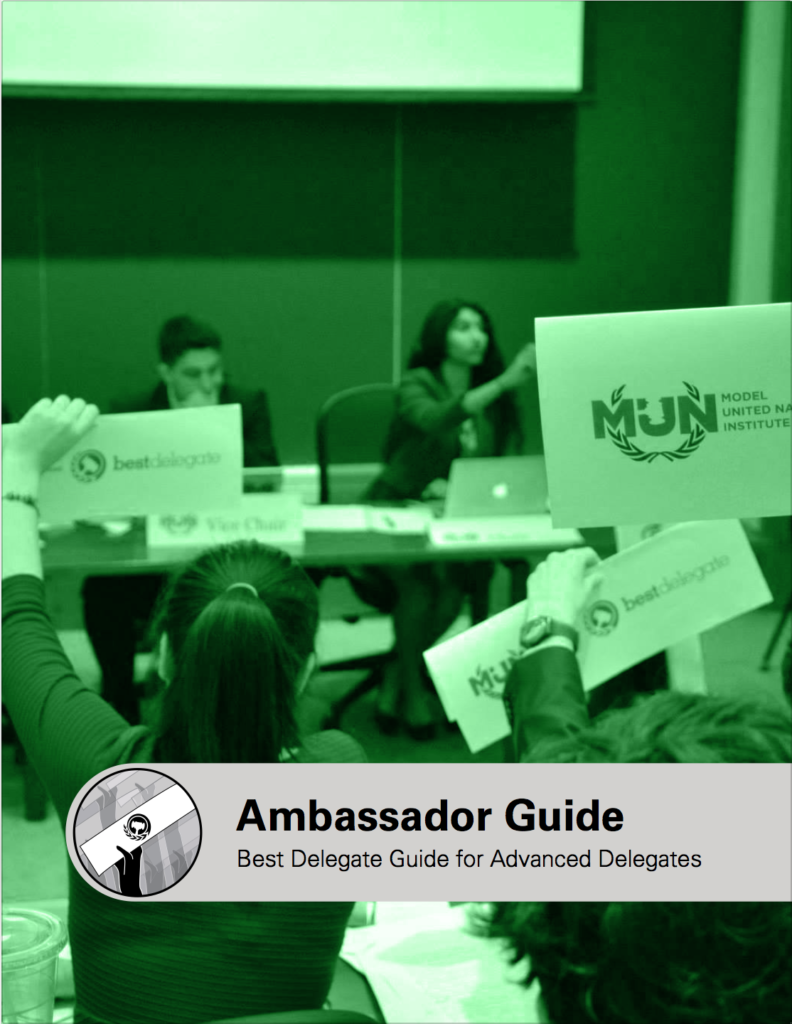 In this 18-page guide, you'll discover game-changing strategies that Advanced Model UN Delegates use, including:
‣ How to impress your chair
‣ Ways to enhance your public speaking
‣ Techniques to write high quality resolutions
‣ Tips for streamlining position papers
‣ Caucus Strategies
…and many more secrets to winning awards in Model United Nations!
Sign up with the form below to access the Ambassador Guide.