Our Advisor Institute is a groundbreaking program to help teachers learn MUN, start new clubs, and lead their delegates to success!
---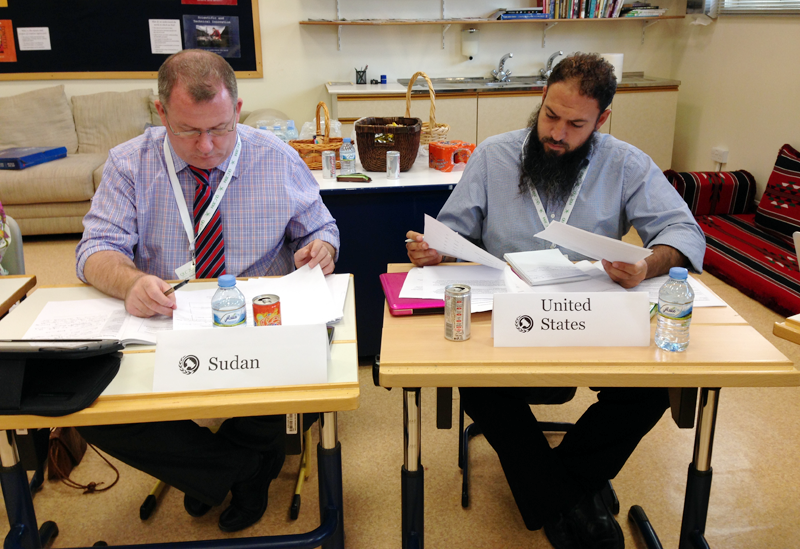 As an MUN Advisor, you want to see your students succeed.
You've seen what students can learn from Model UN. You've seen your students — some of whom you never expected would be into this — grow into enterprising young leaders. You've seen them succeed and you want to do your best to help — but it's tough.
MOST ADVISORS HAVE NEVER PARTICIPATED IN MUN AS A DELEGATE.
When your students ask you questions — about how to research a country's policy, or what an "unmoderated caucus" is, or whether their resolution looks right — sometimes it's hard to give the best answers. You wish you could see what a "good" paper or speech or resolution looks like, and how to get your students to that level of MUN expertise.
Most advisors could use some help — training, resources, and advice — so that they can better help their students, and empower their student leaders.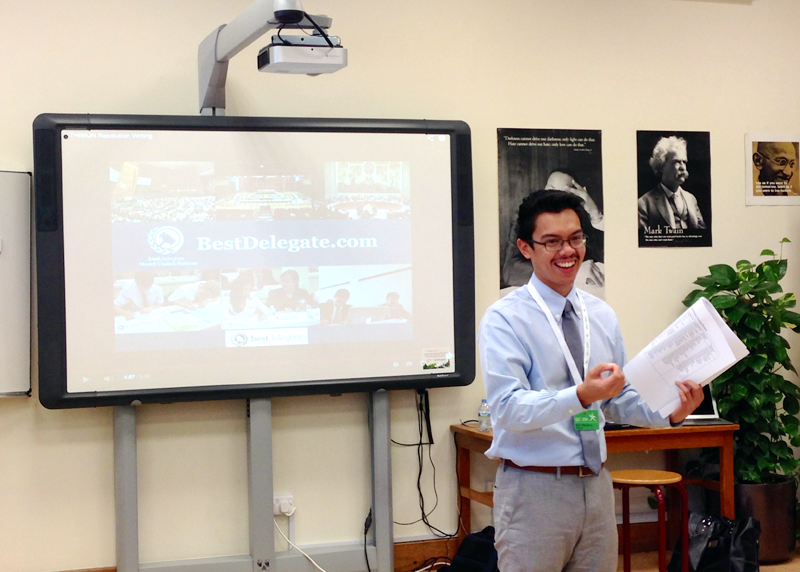 AND THAT'S WHY WE CREATED THE ADVISOR INSTITUTE.
We want to support teachers and mentors like you who are dedicated to their students. At the MUN Institute, we know how important an advisor is to a Model UN club. We want to support MUN advisors like you all over the world, and help them help their students. We want you to empower your student leaders and create sustainable Model UN programs.
The Advisor Institute is Model United Nations professional development for educators. You will learn:
How Model UN benefits students, particularly their knowledge of global issues and development in 21st century skills, including research, public speaking, and critical thinking,
A step by step process for how to help your students prepare for Model UN conferences,
How to help your students research country policies on a Model UN topic, what primary and secondary sources to look for, and the best online resources to use;
How to help your students write position papers (and see examples of great position papers);
How to help your students improve their confidence in public speaking, debate, and negotiation;
How to help your students navigate MUN rules of procedure, including understanding why different conferences use different procedures;
How to use Model UN in the classroom, including how Model UN supports Common Core Standards and IB Learner Profile;
And much, much more.
You'll learn all of this and more from the Model UN experts: the Advisor Institute is led by Ryan Villanueva and Kevin Felix Chan, the co-founders of Best Delegate. Ryan and Kevin have 15+ years of Model UN experience and have worked with thousands of students and teachers around the world. Click here to learn more about the co-founders' story!
By attending the Advisor Institute, you will receive:
A Certificate of Completion
The MUN Advisor Guide, which is our textbook for how you can help your MUN club, including readings, worksheets, and lesson plans you can share with your students
An optional Certification Exam – this exam is an opportunity for advisors to test their knowledge in best practices for preparing students for MUN conferences. Advisors who pass the exam receive Best Delegate MUN Advisor Certification.
A Best Delegate T-shirt and pin
Is the Advisor Institute right for you?
The Advisor Institute is designed for teachers and parents who advise Model UN programs and who have little to no prior experience in Model UN.
Must be a teacher or studying to become a teacher
Must be involved in advising or starting an MUN club
No prior MUN experience required
Must be at least 21 years old
This program is recommended for teachers with less than 4 years of MUN experience.
Dates & Locations:
Jul
9
Mon
Advisor Institute: Georgetown University
Housing, Tuition, Breakfast, and Lunch: $2,299
Add Ons:
Tuition & Lunch: $999
*Housing runs from July 8th to the 14th,  the Sunday afternoon before the program to the Saturday morning after the Program. Housing is available on Georgetown's campus. Optional activities will include a campus tour and exploring the program city.
Ready to Get Started?
Register Now!