Greetings, fellow MUN enthusiasts!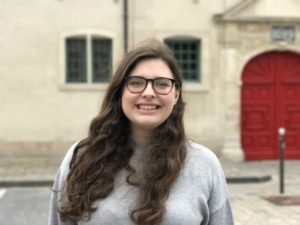 My name is Rose Jacobs, and it is my pleasure to serve as the Editor of Best Delegate's MUNI Alumni Media Team for the 2017-18 year. Best Delegate, and my time as both camper and staff at the MUN Institute in particular, played an important role in my growth as both a delegate and a person, and I'm excited have an opportunity to share this passion with the rest of the MUN community. The diverse, enthusiastic, and incredible group of Media Associates working on the MUNI Alumni Team feel the same way — we are all looking forward to an amazing year of articles, listicles, quizzes, videos, webinars, and so much more as we share our love of the MUN Institute with the rest of the Best Delegate family!
To introduce myself, I am a freshman in the Dual BA program between Sciences Po and Columbia University currently living in Reims, France, though I grew up in Chicago and it will always be my first home. I've been a part of the Best Delegate team for the past couple of years, first as a member of the MUNI Alumni Board back in 2015-16, then as a Media Associate for Training Content. I attended the MUNI Ambassador Program at Georgetown the summer of 2015 and worked as a Residential Counselor last summer; my time at MUNI introduced me to some of my most fond memories and closest friends. Regarding general MUN experience, I've attended over 26 conferences as a delegate everywhere from China to India to Washington, D.C. and have served as the Secretary-General of three conferences on top of that, including the largest conference for middle school delegates in the Midwest. But this article isn't about me — it's about the amazing team of Media Associates who will be working with me to produce exciting, engaging content for everyone from MUNI Alumni to those still thinking about attending the MUN Institute.
If you ever want to contact me for any reason, my door is always open at rose@bestdelegate.com. I'm looking forward to an awesome school year!
Cassidy Baratta – Media Associate 
Cassidy Baratta is 15 years old and lives in Hopkinton, Massachusetts. She is a sophomore at Hopkinton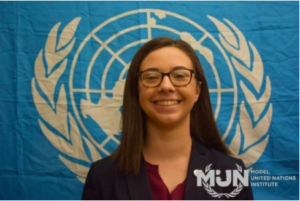 High School. She joined her school's Model UN club in the winter of her freshman year, and over the past year, she has grown a passion for Model UN. She followed this passion through her freshman year by attending the UMASS conference and Westwood Crisis Conference, as well as attending the MUNI Ambassadors session at Harvard University over the summer. Recently, she was given opportunity to be the vice president of her school's Model UN organization for the upcoming year, and plans on attending many conferences as well as another session with MUNI in the upcoming year. This is Cassidy's first year serving as an intern for Best Delegate, and she is very excited to be a MUNI Alumni Media Associate for the upcoming year!
Lexi Rothschild-Edwards – Media Associate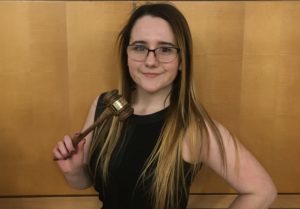 Lexi is currently a high school senior who hopes to study international relations and economics in college next year. Since her freshman year of high school, her love for MUN has shaped her passion for global politics and human rights. After participating in the MUNI Diplomat and Crisis programs at Columbia University in 2015 and 2016, respectively, Lexi went on to win numerous awards in both General Assembly and Crisis committees. This summer, she attended the Yale Model UN Institute, a selective international relations and Model UN program for high school students offered by the Yale International Relations Association. Motivated by her public speaking, debate, and leadership experience from Model UN, Lexi recently implemented a Mock Trial program at her high school and looks forward to leading her team in its first statewide tournaments later this year. Additionally, Lexi serves as the Deputy Communications Director for Social Media at World for Refugees, a global youth-based organization dedicated to raising the profile of the refugee crisis worldwide. Lexi is extremely excited to join the Best Delegate MUNI Alumni Team this year!
Anusha Tummallapalli – Media Associate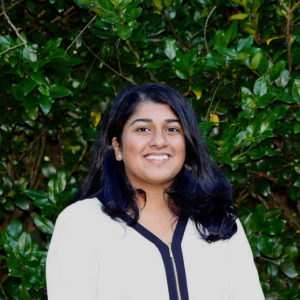 Anusha Tummallapalli is a senior at Marvin Ridge High School in Charlotte, North Carolina. She serves as the founding President and Head-Delegate of her Model UN team. Anusha is a two-time alumna of the MUN Institute, enrolled in the Diplomat program in 2016 and the Secretary-General program in 2017. Her favorite aspect of Model UN, besides learning about pressing global issues and meeting interesting people, is chairing and conference organizing and hopes to further pursue this interest during her collegiate Model UN career. While her MUN experience as a delegate so far has consisted of traditional committees, she is interested in exploring crisis committees and Press Corps in future conferences. Outside of Model UN, Anusha enjoys photography and videography, traveling, and learning new languages. She is currently a student in the International Baccalaureate Diploma Program and is interested in pursuing a degree in International Relations in university. Anusha is looking forward to work with Best Delegate and the Media Team!
Daniel Ordonez – Media Associate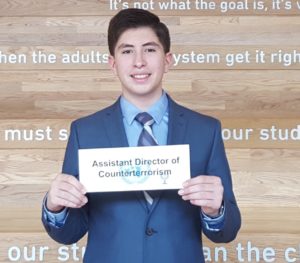 Born American in Laredo, TX and raised in Reynosa, Mexico by two Mexican parents, I got into MUN freshman year after a short stint in debate club where I realized I liked MUN more than formal debate and started the MUN club at my school. I became Secretary-General for the next 2 years and attended the MUN Institute in the Diplomat and Ambassador programs.  During those programs, I met a lot of people, some whom have become great friends, and got the full MUNI experience. I'm currently a high school junior and advisor to the Secretary-General of my MUN club. Outside of MUN, I also love cars and am a huge Formula 1 fan.