Winter is finally over, and summer is almost here! As the school year is winding down, you're probably thinking about all of the adventures you'll be having this summer break. One of the best decisions you can make for this summer is to join over 900 of your peers to learn about leadership and diplomacy at the MUN Institute!
The last day to register and guarantee enrollment in your top choice program and location is Monday, May 1st.
Here are 5 reasons why you should register for the MUN Institute today:
1. Make new friends from around the world
Last year, the MUN Institute welcomed over 720 delegates from over 40 countries – and this year's students will be even more diverse! Past students have hailed from China, Brazil, Singapore, Turkey, India, France, Peru, Thailand, the United Kingdom, Malaysia, and many more. By living and learning with students from all around the world, MUN Institute campers are exposed to new cultures, traditions, and viewpoints. MUN Institute alumni make lasting friendships with their fellow campers, and stay in touch year after year. Many of them later reunite when they go to college!
2. Gain leadership skills & enhance your confidence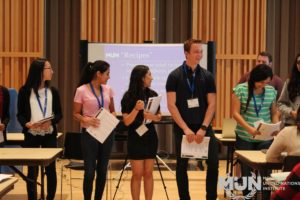 Our main goal at the MUN Institute is to provide students with the confidence to succeed in MUN, school, college, and their careers. Model United Nations teaches students how to improve their leadership and communication skills, and it improves their confidence in themselves. Throughout our week-long programs, campers will learn about public speaking, negotiation, diplomacy, and more – skills that naturally enhance their leadership and communication skills. By the end of the week, all students go home having been transformed into more confident young leaders!
3. Experience life on a college campus
College campuses are centers for intellectual and academic exploration – they're the perfect setting for young students who want to learn more about the world. This year, the MUN Institute is taking place at Harvard University, Georgetown University, U.C.L.A., and Southwestern University. These amazing schools all have beautiful campuses that are overflowing with energy and passion for learning. By living in college dormitories and learning in college classrooms, our campers get a feel for what it's like to experience life on a college campus, and all of the exciting challenges that it provides.
4. Learn from passionate MUN educators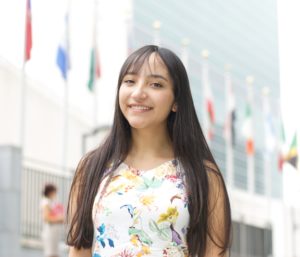 The MUN Institute is special due to the passion and dedication of our educators! The Program Managers, MUN Mentors, and Residential Counselors are all incredible college students that have years of MUN experience as award-winning, delegates, committee chairs, conference organizers, and club leaders. They are students at the worlds top colleges and universities, including Harvard, Georgetown, the London School of Economics, Columbia, George Washington University, and more! Every single MUN Institute camper receives daily individual feedback from their MUN Mentor, and we maintain an overall staff-to-student ratio of 1-to-12 to ensure every camper's safety and academic experience. Click here to learn more about our amazing staff members!
5. Have an amazingly fun summer!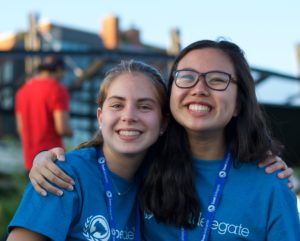 We know that you have a choice when it comes to summer activities – jobs, internships, sports camps, other academic camps – and the list goes on. But we know that the MUN Institute is perfect for any student interested in MUN, international relations, diplomacy, and countless other areas of interest. All of our campers have an incredibly fun experience at the MUN Institute – in 2016, over 720 students gave the MUN Institute an average rating of 4.8 out of 5, making it the highest-rated summer program of its kind in North America. Our number one goal is to provide a fun, educational, and safe experience for all students, and we are achieving our goal!
More Information about the MUN Institute
Want to know what program is right for you? Click here to learn more about our programs!
Not sure if you're ready to enroll today? Fill out our registration check list!
Ready to register for the MUN Institute? Click here to enroll today, and use code LASTCHANCE for $50 off your enrollment!