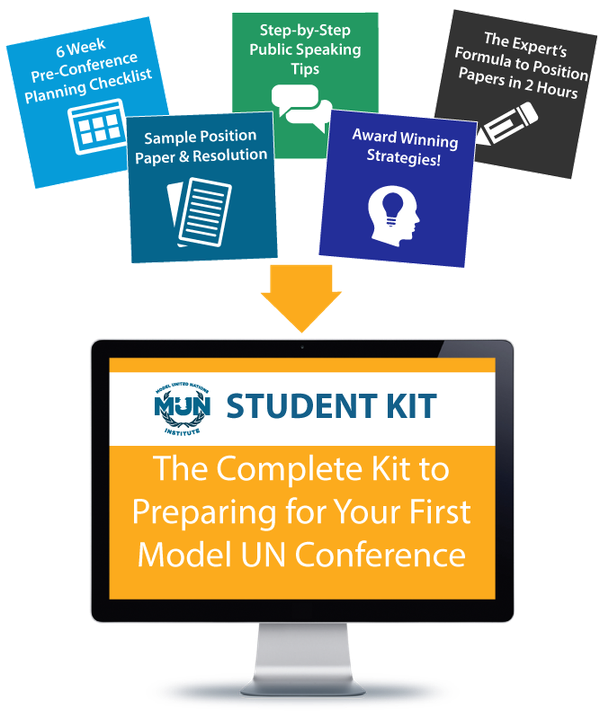 Here at the MUN Institute and Best Delegate, we strive to offer amazing resources for Model United Nations delegates, educators, and parents. We want MUN to be accessible to every student around the world, and it's our mission to achieve that goal.
In the next two weeks, we're re-launching our free, downloadable guides to better serve the MUN community. These guides are chock full of great information for members of the community – we've got guides for beginners, intermediate delegates, advanced delegates, and even parents!
Today, we're launching our Diplomat Guide for MUN Beginners. After reading this guide, any student will be ready for their first Model United Nations conference. Not only will readers learn how to write resolutions, give speeches, and do research, but they will also learn how to exude leadership and confidence in committee.
Click here to get your free copy of the Diplomat Guide for MUN Beginners!