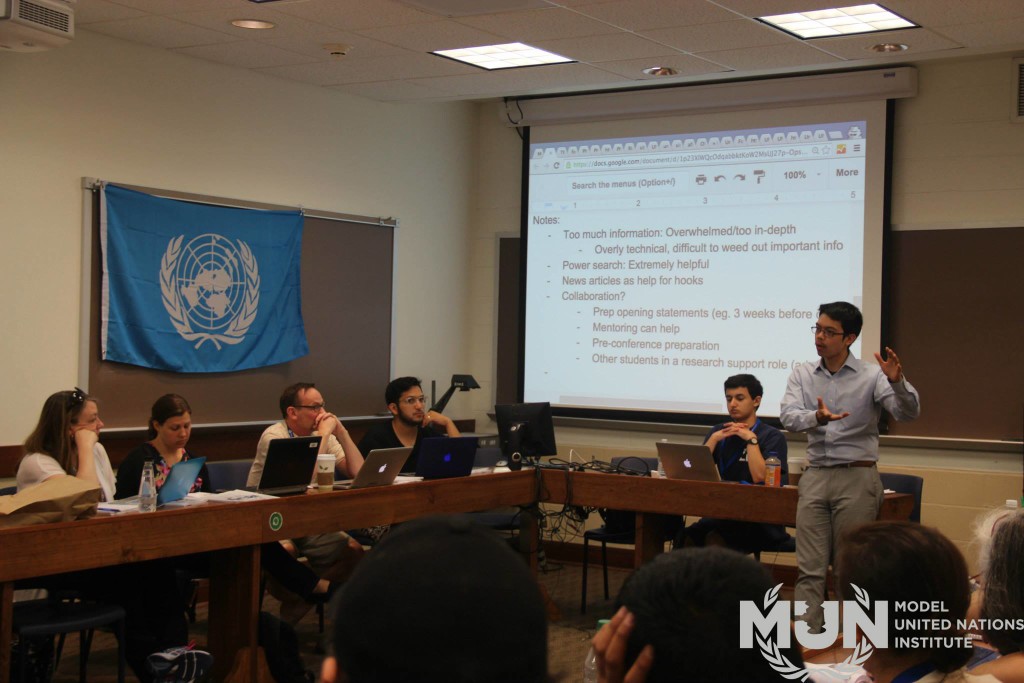 When most people think of the Model United Nations Institute by Best Delegate (MUN Institute), they imagine elementary, middle, and high school students practicing Model United Nations, all while living and learning at some of the nation's best colleges and universities. While this vision is definitely correct, there's another part of the MUN Institute that doesn't immediately come to mind – the MUN Advisor Institute.
Starting at Rutgers MUN (RUMUN) in 2010, Best Delegate co-founders Kevin Felix Chan and Ryan Villanueva traveled to conferences around the country to offer short presentations for high school-level MUN advisors. These presentations focused on general overviews of MUN, the latest trends on the circuit, and other bite-size pieces of knowledge that could fit into an hour-long talk.
As the vision for a full professional development program for advisors took form, Ryan and Kevin began to implement this idea around the world. At the October 2014 iteration of the Qatar Leadership Conference, and at the January 2015 iteration of THIMUN Qatar, the first ever Directors' Institutes were held for visiting MUN instructors. During the summer of 2015, the first MUN Advisor Institute was held in the United States.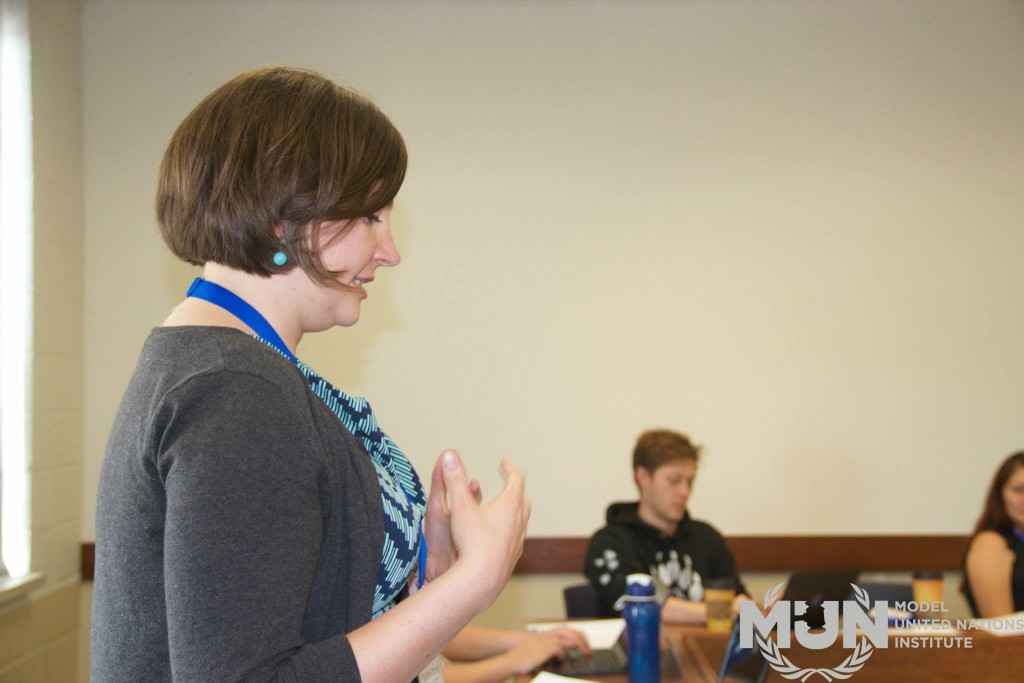 Advisor Institute has evolved from one-hour-long presentations to full week programs for MUN advisors seeking to learn about the latest trends in MUN education and practice.
The vision for Advisor Institute has always been to create a program where advisors who have never participated in MUN themselves can learn about the process – that way, they can better support and encourage their MUN students.
"Advisors are often thrown into the role [of leading a MUN team] without having prior experience or a background in MUN," said Ryan Villanueva, Best Delegate Co-Founder and MUN Institute Executive Co-Director. "Before Best Delegate there were very few professional resources for MUN – it was always students teaching other students, not educators teaching other educators."
During the Advisor Institute, advisors work through many of the lessons that students also learn during the MUN Institute – how to give a speech, how to write resolutions, how to negotiate with other delegates, and much more. Advisors also participate in lessons and discussions on how the United Nations works, its history, and how Model UN and the real UN differ. Discussing the Advisor Institute curriculum, Ryan Villanueva said, "We're teaching them not just how to prepare their delegates, but also how it feels to be a delegate."
The most unique part of Advisor Institute is that advisors have the option to take a certification test – if they pass, they are certified as Model United Nations educators. This exam is one of a kind in the United States, and offers MUN teachers the opportunity to put their newly-minted MUN knowledge to the test.
At the end of the week all advisors participate in a MUN committee simulation – just like all other MUN Institute students. They take what they learn in Advisor Institute and apply it to a committee session; all that public speaking and negotiation practice really comes in handy!
But it's not just about the MUN skills.
"We're not just teaching these teachers how to prepare students for conferences, we're teaching them what Model UN can do for students, how it prepares them to lead, and how it allows them to develop their confidence," said Ryan when asked about the primary goal of MUN Advisor Institute.
Kathik Illakuvan attended last year and said that, "The MUN Advisor Institute was such a great way to understand what it's like for our students as they embark upon their Model UN adventure. Not only were we provided with resources galore that we could take back to our schools, but we were also given so much feedback and educational instruction in how to best convey content and Model UN procedure to our students."
Lara Diallo who also attended the Advisor Institute in 2015 explained that, "This experience was an excellent course into the basics of Model UN that has given me the confidence to start a club at my school!"
Overall, the Model United Nations Advisor Institute is a groundbreaking program to help teachers learn about Model UN, start new programs, and lead their delegates to success at conferences and beyond. This summer, Advisor Institute is being hosted from June 27 through July 1 at Georgetown University, and from August 1 through August 5 at Harvard University.