by Aliana Michals & Laurabeth Goldsmith
The hottest trend in Model UN right now is fantasy committees.
That's right — more and more Model UN conferences feature simulations of Harry Potter, Hunger Games, Star Wars, Lord of the Rings — you name it.
It's essentially Dungeons & Dragons in suits.
At the MUN Institute, we like to stay ahead of the trend. We want to prepare delegates for whatever committees they encounter at Model UN conferences.
So we're proud to announce our newest programs — Harry Potter and the Hunger Games!
The Harry Potter Program: Death Eaters, Hogwarts Professors, and Students (Dead & Alive) Unite!
Our new Harry Potter Program will take place at Imperial College London from July 27 – August 1.
Every morning, students will take lessons on how to research magical textbooks, give speeches that cast spells over their audience, and negotiate in Parseltongue.
In the afternoon, students will enter a Room of Requirement where they will practice Defense Against the Dark Arts.
At the end of each day, students will get feedback from the best delegates in university MUN — the Death Eaters.
And on the last day of the program, students will apply all the skills and spells they've learned through a final simulation of the Battle of Hogwarts.
Students will hear from guest speakers throughout the week, including a very special guest: Hermione Granger!
To register for the program, students can use our online registration system or send an owl to our NYC address.
However please be aware the Ministry of Magic has announced that traditional owl post is currently far too conspicuous in the Muggle World due to increased knowledge regarding Hogwarts School of Witchcraft and Wizardry.
Registered students will meet at Kings Cross Station, Platform 9 ¾, on July 27 at 8am. Once students pass through Platform 9 ¾ they will be greeted by Hagrid and transferred to Hogwarts School of Witchcraft and Wizardry.
Students are required to bring their hand-crafted wands, charm books, and two sets of robes. Bringing an owl, cat, rat, or toad is optional but highly recommended.
We highly recommend that students re-read Harry Potter and the Order of the Phoenix in preparation for the program.
Click here to learn more about our London Program.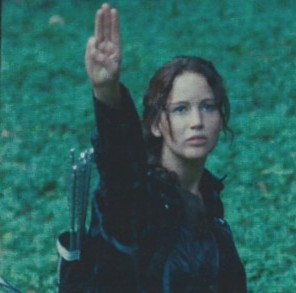 The Hunger Games Program: May the Odds Be Ever in your Favor
The Hunger Games Program will take place at UC Berkeley on July 31 — for 24 straight hours.
Don't worry, this won't be a fight to the death — instead, students will fight to be the main sponsor on a resolution.
And there can be only one.
This is a highly selective program — only 2 students, a boy and a girl, will be allowed from each US state.
At the Hunger Games Program, students will learn a unique combination of skills that will help them survive future Model UN conferences.
Students will learn martial arts, including hand-to-hand combat, archery, and how to properly throw a gavel.
Students will also learn survival skills, including how to forage for food and find water — very useful skills when attending conferences that don't provide lunch.
And of course, students will learn diplomacy — they'll learn to negotiate as if their lives depended on it.
The Hunger Games program will be intense — students will need to fight the need for sleep for 24 hours.
To prepare for the Hunger Games program, students are recommend to undergo at least 3 months of intense marathon training. Be prepared to swim, run, fly, and dance.
Students are allowed to bring a waterproof jacket, a jar of grapes, 3 ice picks, hiking boots, an olive branch, and all of the gavels they've won.
The winner — I mean, main submitter — gets to meet Katniss Everdeen! Together, they will travel by train across the United States to share their experiences.
May the odds be ever in your favor! 
Click here to learn more about our Crisis program
Happy April Fool's Day! 
This article is a joke — the MUN Institute will NOT be hosting Harry Potter or Hunger Games programs this summer.
But we are running programs in London, UC Berkeley, and more!
Click here to learn more about our programs