Bogota, Colombia, is about 2,400 miles from Washington DC, USA.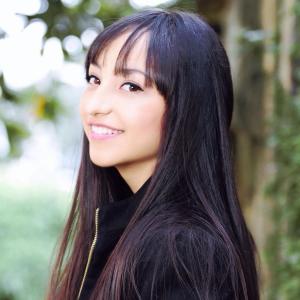 Natalia is a high school senior from Colombia who attended the MUN Institute at Georgetown University in 2013 and 2014.
That's four flights back-and-forth — almost 10,000 miles total!
Why would Natalia travel that much to learn Model United Nations?
Hear it from her — here's Natalia.
The Model United Nations Institute by Best Delegate was one of my most eye-opening, memorable, and life-changing experiences.
I attended two MUN Institute programs, the Ambassador program and Secretary-General program. Both programs were amazing opportunities to develop my skills as a delegate and as a leader.
As an international student, the Diplomacy Fellows were always very supportive and caring (besides being the best mentors on the Model UN circuit!). They made me feel like I was not that far away from home.
I remember Best Delegate as the program which helped me to bring out the best of myself, to become a confident speaker, and a strategic negotiator. The program gave me a small family abroad, full of friends and mentors from all around the world.
See what Natalia saw — here's her photo journal from last summer!